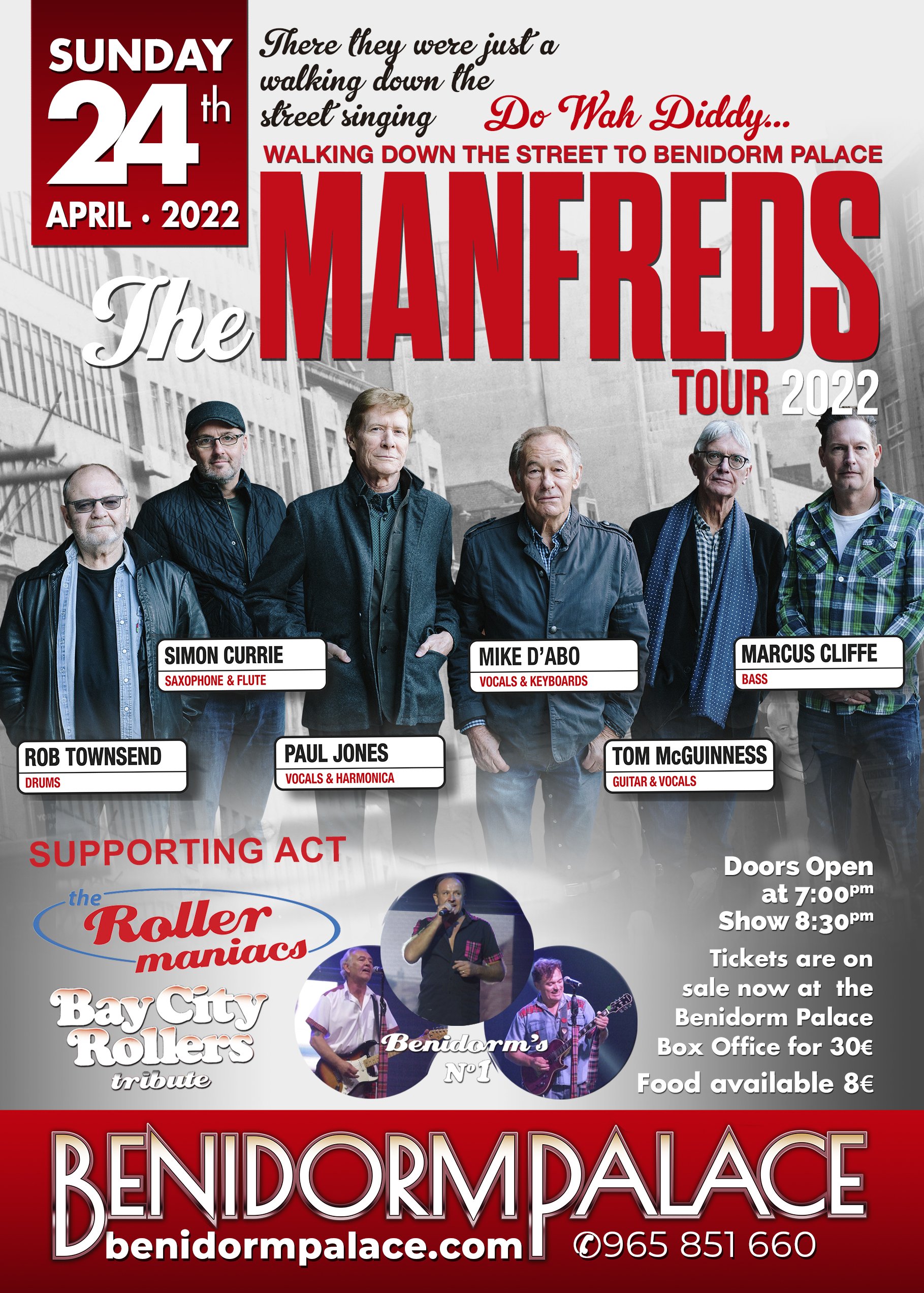 "5-4-3-2-1" Countdown to the Manfreds tour live at the Benidorm Palace on the 24th of April 2022.
The original Manfred Mann members, Paul Jones, Mike Hugg and Tom McGinness plus former member Mike D'Abo are joined by Rob Townsend, Marcus Cliffe and Simon Currie as  "The Manfreds" on tour featuring both lead singers from the 60's band
A night to remember all their hit singles such as:  Do Wah Diddy, On No not my baby, The Mighty Quinn, Sha la la, Hubble Bubble, Toil and Trouble and many more.  
Then before you can say "Bye Bye Baby" , enjoy all the Bay City Rollers hits with the"Roller Maniacs" and their live tribute.   Shang a Lang, Give a little Love, Angel Baby and all their 70's hits. 
Tickets are on sale here now for 30€ with an optional meal available for 8€ extra or from our office in the Calle Gerona 48, 03503 Benidorm.