We interview Titto Lester the clown from the new Benidorm Circus Show "Bravissimo".

The Benidorm Circus opens its new show BRAVISSIMO on the 28th of February 2015. A traditional circus show with approximately 30 performers including clown Titto Lester who proudly admits to a 50 year circus career.

How did you become part of the Circus World Titto?
My first "gig" was with my father when I was just 5 years old but it wasn´t a professional performance. Iwas born into the Circus and come from a family of performers, my great grandfather was a singer & comedian in Portugal, my father was a clown and my mother was a trapeze artist.  My wife was also a performer, she was an ice skater who performed in "Holiday on Ice" and both my daughters appear in this year's show at the Benidorm Circus, juggling with their feet.
I imagine it wasn't easy to combine school work with the Circus life.
I started school at the age of 6 and finished at 14 which at that time was the compulsory period for children to attend school in Portugal. I had a document from the Portuguese Government which certified that I was the son of a Circus performer, this guaranteed that I was accepted into any school in the city where my parents were working. My mother took me to school every morning where everyone knew that I was the boy from the Circus. I was something of an oddity for them and they constantly asked me to perform.

You were born in Lisbon, have you travelled all over the world?
Practically, yes. I have turned down contracts in Japan, China and Russia as my wife doesn't like to travel much, although I have worked in the majority of European and African countries and in 1974 I worked in America with my parents when the Circus was in its heyday. I have also toured Spain in big productions with Angel Cristo & Teresa Rabal.  Circus life is a great life, with plenty of opportunities to travel and meet people, you learn so much. I can tell where people come from just by their accents,  I am able to detect if they are from Scotland, Wales or Norway!    Circus performers never stop travelling, we travel constantly sometimes missing out on the main tourist attractions, monuments etc. of each city. I have been to Pisa for example, many times but have never visited the Leaning Tower.  I do however try to see as many monuments and attractions as I can.  I have also worked on cruise ships but after two weeks I get bored. 
Has the Circus changed since you started out?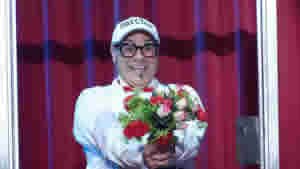 The 60s, 70's and 80's were the golden years of the Circus and we would stay weeks at a time in each city filling the Big Top nightly. At that time, there were very few televisions or cinemas, so it was a great attraction when the circus came to town.

And now?
Everything has changed. There is so much to entertain people nowadays that the circus is not as attractive as before. It is harder to draw the public to the performances, the show must be good quality.

Do you see a future for the Circus?
I think the Circus will be around for many years. Children love the circus and parents and grandparents can enjoy this with them. There are good circuses and bad ones too, a quality show is important. Generally Germany and the Scandinavian Countries, where the Circus is still valued and appreciated, have very good quality shows . In Spain and Portugal, the current crisis has affected all leisure activities, people have to prioritize on what they spend their money on and entertainment takes second place to other necessities.

The audience is very important for all artists. What are Spanish audiences like?
In general, very good. They just want to enjoy themselves, each country has a different sense of humor here in Benidorm it needs to be International.

Is audience participation important?
Very. I always include the audience in my shows. If you pick members of the audience you are guaranteed to have their family members or friends smiling and laughing. So, if I choose 5 or 6 different people to participate, their family members will laugh and the rest of the audience will follow, laughter is contagious.

What do you enjoy most about your profession?
Making people laugh. If I can make people laugh then it is all worthwhile, I strive to achieve that. It makes me feel valued. The worst thing for a comic is no response, the audience's laughter is the comedian's applause.

What has been the most important moment in your career?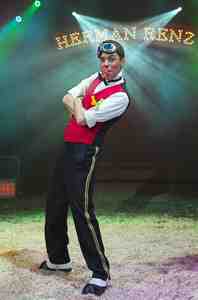 There have been lots of happy moments in different countries over the 51 years that I have been performing. I am very fortunate, I have made a name for myself in the Circus World. In Offenburg (Germany) where I worked for 6 years, I became so well known that a local pizzaria named my favorite pizza after me.

Have you changed over the years Titto?
My image and style have. I have had to adapt my clown image to how I look now, short, bald, with glasses and eccentric clothes. I also wanted to bring my comedy to other venues apart from the Circus and I did by working at the Benidorm Palace. I had to adapt and finely tune my act for the venue.

Lastly Titto, why should people go and see the show at the Benidorm Circus?
There are various reason, firstly the professionalism of the Benidorm Palace guarantees a quality show. There is a variety of artists, good lighting and costumes and the Big Top can hold 650 people. It is a family show with something for everyone.  See you there!