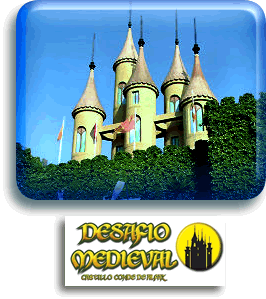 Ticket sales for the Richard Lionheart Castle in Benidorm.
An unforgettable night for all the family.

The plot…..
We have been invited to Nottingham Castle and to the coronation of King John I of England
Rebellious Barons including Sir Robert of Locksley ask the king to sign a Magna Carta granting rites to his subjects but when King John refuses to accept and abide by the Charter they decide not  to acknowledge him as king.   Sir Robert will now be stripped of all his titles and land and became an outlaw in his own country under the alias of Robin Hood.
Banished from Nottingham he takes refuge in Sherwood forest where he forms a close relationship with Little John, leader of the outlaws, and with the good-natured Friar Tuck and Will Scarlett who risks his life to save Robin Hood.
Eat and drink in medieval style.
Show with jousting, tournaments etc, duration one and a half hours (no interval).The hall is covered, heated and air conditioned.
Open from20:00 hours. Show starts at at 21:00 hours.
SPECIAL OFFER F
OR EVERY 2 PAYING ADULTS ONE CHILD GOES FREE
. 
WHEN PURCHASING ENTER THE ACTUAL NUMBER OF ADULTS AND CHILDREN AND THE DISCOUNT IS AUTOMATICALLY CALCULATED.
the Castle Conde de Alfaz.

Address:- Camino Viejo de Altea, SN, El Albir, Alicante.   GPS COORDINATES  38º 33' 54.90 N  0º 5' 16.41 W
Tickets must be purchased a minimum of 2 days in advance.
The menu consists of snacks, vegetable soup, roast chicken, roasted pork ribs, jacket potatoes, sangria, beer and orange squash, bread and ice-cream.
IMPORTANT:  print your ticket from the screen or from the e-mail which will be sent to your e-mail address.  You need to present this to gain entrance.

Click to enlarge.