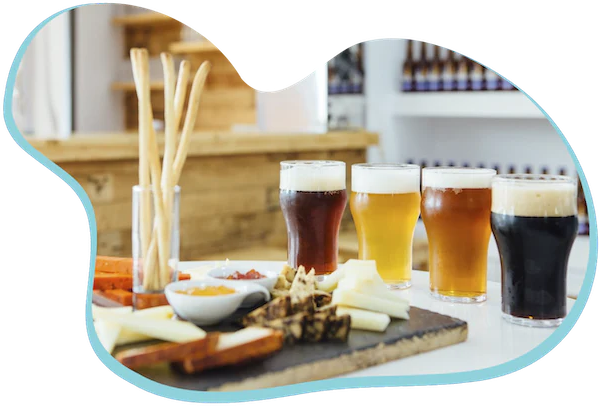 This tour is perfect for all Cerevisaphiles!
Derived from the Latin for Beer which is "cerevisiae" and then adding the suffix "phile" which means lover, this is the perfect way to describe all Beer enthusiasts or those who just enjoy a nice refreshing bottle of beer, now and again.
Explore the culture and history of beer and discover the Mediterranean flavours on this guided tour of the Althaia Beer factory in Altea, not far from Benidorm.  
You will discover how craft beer is brewed, from the raw materials to the different types of fermentation, and learn the difference between traditional craft beer and industrial-made beer.
After your guided tour you will visit the Tap Room, a terraced area with views of the factory floor, where you can sample four of the different types of Althaia Beers, served directly from the barrel and accompanied by a selection of cheese, sausages, and bread.
Finally, you will sample one of the dark beers accompanied with a slice of chocolate cookie pizza, the sweetness pairs well and complements the dark beer perfectly.
Children are welcome to accompany the adults on the visit at no extra cost.
Handmade soft drinks are also available in the Taproom.
Each tour is approximately 1 hour 30 minutes in duration.
Address: Cervezas Althaia Partida el Planet, 196, 03590 Altea, Alicante.
Click on the images to enlarge