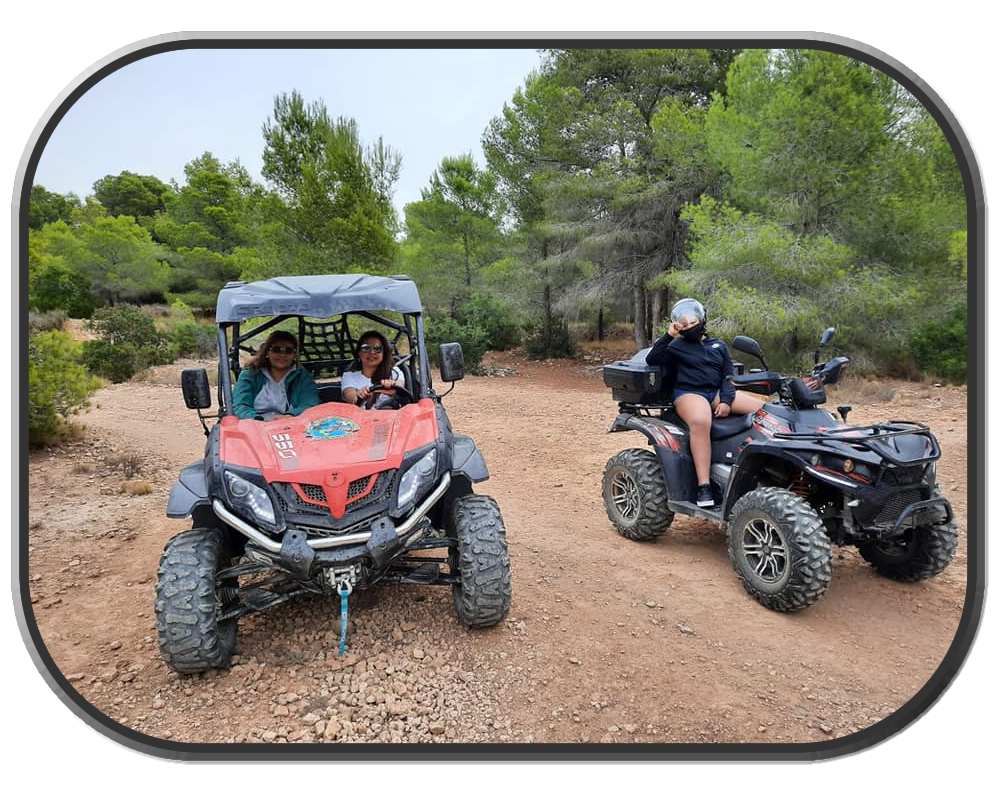 Looking for adventure and something a bit different? How about an off road buggy or Quad safari?
Escape from the humdrum and enjoy one of these excursions on board these easy to drive two seater buggies or Quad

Discover the countryside surrounding Benidorm on one of the three excursions on offer varying from one to three hours in duration.
To drive one of the vehicles you need a B1 driving license, which you must have with you, your passenger requires no driving license. Children over the age of 8 years can go as a passenger.
You will receive an explanation on how to operate the vehicle and a practise drive before setting off, so you get some idea of the terrain, dirt tracks, stony paths and tarmac you will encounter on the routes. You are accompanied at all times by a monitor who knows the area well and who will inform you of the various points of interest along the route. Routes are fun and suitable for everyone.
IMPORTANT:  Print out your ticket from the screen or from the e-mail which will be sent to your account. You will need to present this on the day of the excursion.