Roman Village discovered in Albir
 In June 2008 archaeologists started to excavate the Roman ruins found on the beach roain Albir.  With permission from the Town Hall in Alfaz del Pi, work recommenced twenty five years after they were first discovered.
The ruins date from the II- IV Century A.D. and cover approximately 1800m², which are divided into two areas, on one side rural dwellings and on the other side a cemetery or Necropolis.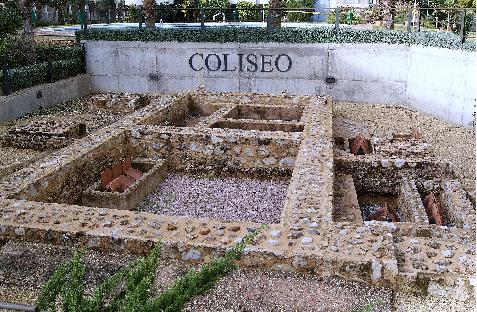 The villas, or rural dwellings were in the middle of farming land. They were also used as a type of holiday home by the owner who lived in the city and used the houses occasionally to relax.  It is almost certain that the owner was an important person who lived in the Roman Town of Villajoyosa , which was known as Alonis under the Romans.
Between 1983 and 1984 archaeologists discovered the roman baths from the village, which were very well preserved.  The baths were extremely important in roman culture, apart from the obvious hygienic purpose they were great social meeting places.
The latest finds include the structure of the baths, the heating system, water channels, and rooms with hot caldarium , warm  tepidarium and cold water frigidarium as well as the pool. Other rooms provided moist steam or dry heat.
The Roman Baths are located behind the enclosure belonging to the Civil Guard on Albir beach and to the right of the gravel car park on the Boulevard de los Musicos.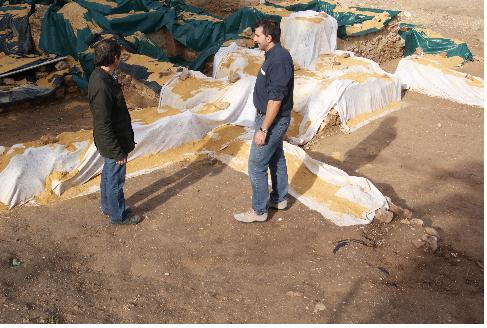 The Cemetery which was excavated between 1980 and 1990 by Jose Guillermo Morote, held 400 Roman tombs.   Some of the dead were buried in Amphoras, others covered with flat clay tiles and others buried in graves.  One of the most interesting finds from 2009 was the discovery of the remains of a baby inside a type of vessel.  Some of these remains are on show in the Archaeology Museum in Alicante(MARQ).
Also discovered in the cemetery was a mausoleum belonging to the village measuring 11 x 5 metres.  It was constructed of a thick stone wall with six buttresses which suggest it originally had an arched roof.  This was divided into two areas. The mausoleum was destroyed in the middle of the IV Century A.D and most of the bodies were pillaged from the interior.  After its destruction, it was again used as a cemetery.
In 2002 it was restored to guarantee its conservation and today we can see it in perfect condition in Calle Ruperto Chapi, in the Coliseo residential complex.
There are plans to construct walkways, panels and a covering around the baths with a view to opening them to the public for spring 2011.     
Carolina García Molina 
Photos by Alba Escudero