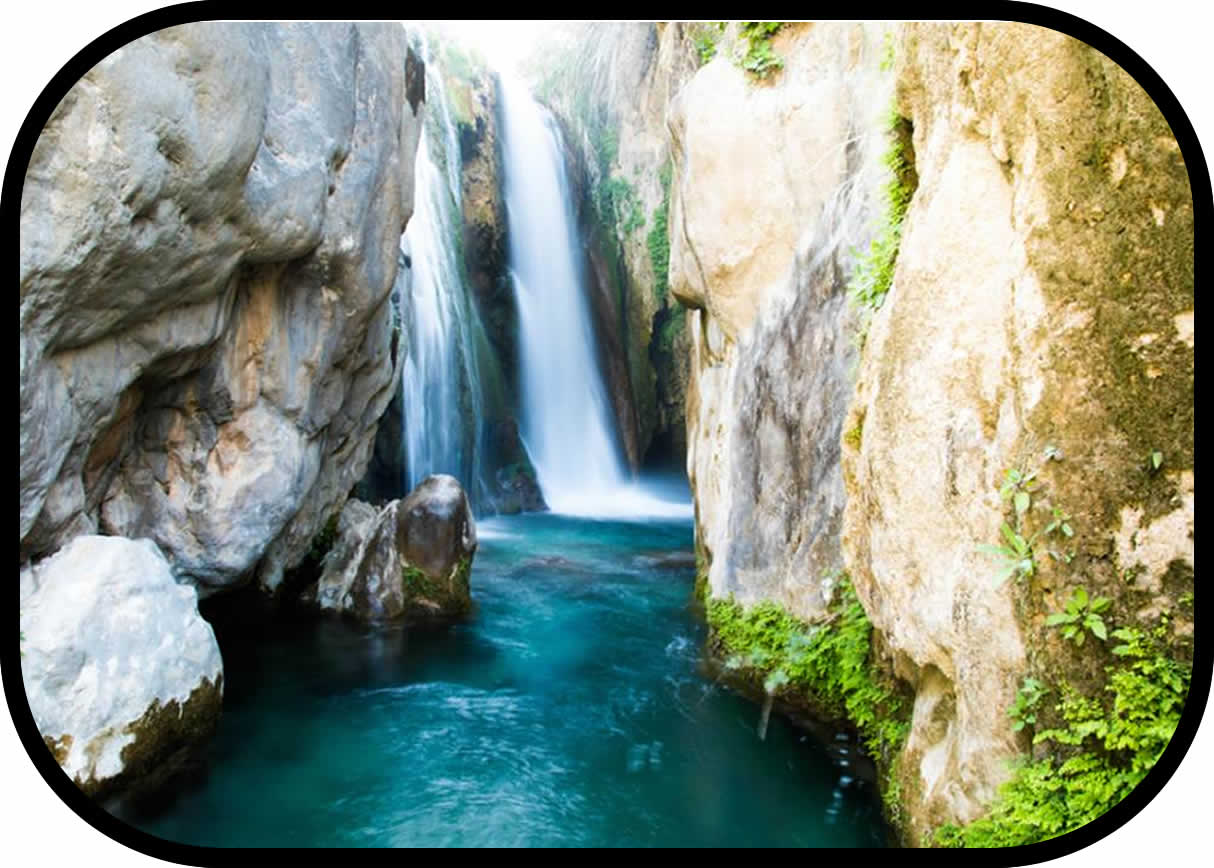 Crowds flock to Guadalest to admire its sweeping valley views and its random love for unique art. 
The cliff top castle has a dungeoon you can visit and there is a selection of quirky museums for you to explore too! 
Your next visit is to the spectacular Algar Waterfalls where you can cool off in the turquoise waters of its natural pools.
Algar waterfalls is only 15 kms from Benidorm and 3km from the center of Callosa d'en Sarria, in the direction of bolulla.  The area is protected after it  was declared a natural wetland by the Valencia Government.
The visit covers a circuit route approximately 1.5 km where you can walk through the bed of the river Algar ( which means cave in Arabic) and see the spectacular waterfalls and the numerous springs that spring from the rock. The pools of water , where you can take a refreshing dip are called "tolls", and the crystal clear water was known as "source of health" . 
You will aslo see the old dam, the imposing century old canal and ditches which are still in use.
From July until September is not not permitted to take food or glass bottles into the area and you will be asked to leave these items in the lockers outside.
Book your excursion to the Algar Waterfalls and Guadalest here.
INCLUDED guide on the bus, transport with various pick up points & the entrance to the Fountains of Algar.

Lunch is NOT INCLUDED: 

Tickets must be purchased a minimum of 3 days in advance.

Pick up times are approximate..

IMPORTANT: Please ensure that you print out your ticket from the screen or from the e-mail which will be sent to your account.  You need to present this to the guide on the day of the excursion.
Click to enlarge.