The benefits of horse riding are well documented so why not enjoy some "therapy" along a pine tree route of the Sierra Helada Mountain this holiday. 
Equestrianism is much more than a sport, it is fun, it keeps you fit, reduces stress plus you have the interaction with these wonderful animals.  Apart from strengthening your back, stomach and leg muscles, it improves circulation, and self-esteem and boosts your confidence.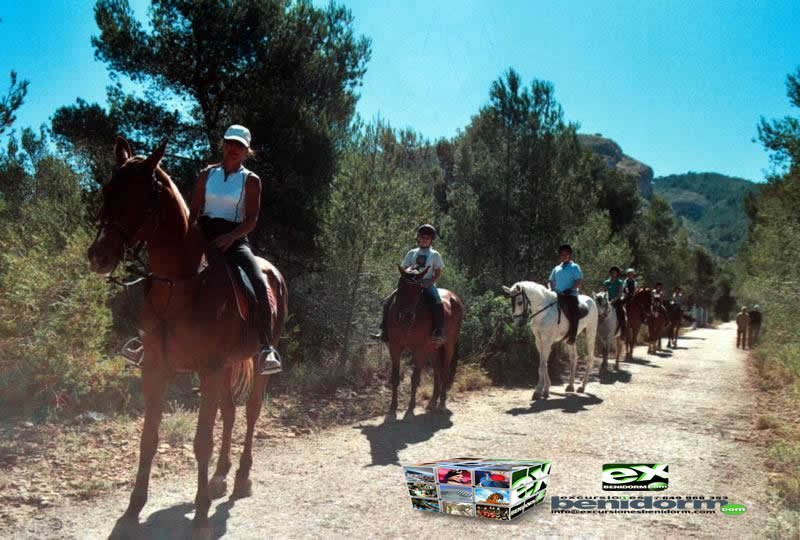 At the gym, it is sometimes difficult to stay motivated but astride a horse you can enjoy a  ride and a workout in the open air in contact with nature while you discover the surrounding area. 
The Rancho Sierra Helada has daily rides  so you can enjoy a ride in the Mountains or you can take a few classes while you are here and learn to ride.
It is easy to make your booking.  You can call us on +00 34 649 96 63 53, make a booking online  HERE or call in and see us personally in our office Benidorm Excursions, Calle Gerona number 48 , 03503 Benidorm.