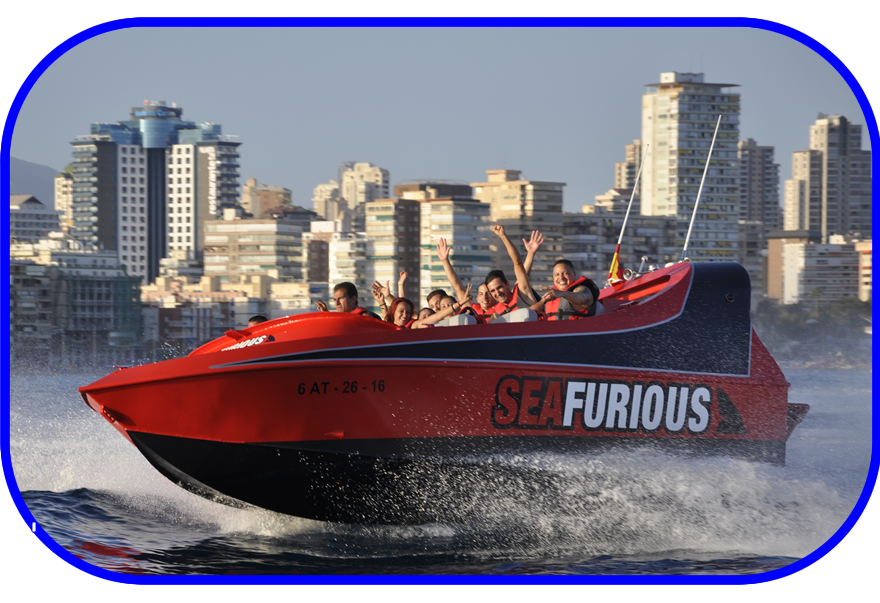 Are you a thrill seaker looking for your next adrenaline rush?
If your answer to that question is YES, then this boat trip is for you!
Don´t miss your chance to experience the thrilling, journey aboard the Sea Furious Jet Boat in Benidorm.
A thrilling, extreme & refreshing ride with high speed manovers,  turns and spins.
Departing daily for the port of Benidorm.  Ride time approximatey 25 minutes.  The Jet Boat has a maximum capacity 12 people in each ride.
Benidorm port or to the platform.
Address:- Paseo de Colon, Benidorm, Alicante, Spain.
Children: 8-10 years.
Click to enlarge.