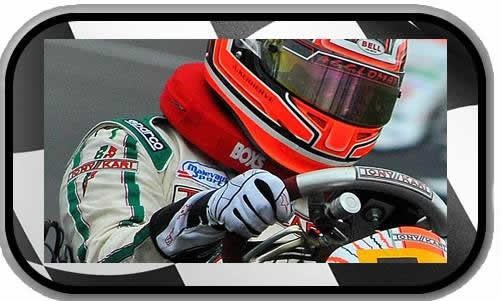 Want to burn some rubber while on holiday in Benidorm and the Costa Blanca?
If you have the need for speed, then this is a great opportunity to have some fun at Karting Finestrat!
Challenge yourself and your friends or family to a day at the Karting Finestrat track which is located just 20 minutes outside Benidorm.
The 1300 metre outdoor track is ideal to test your skills at the wheel. There are Karts for children and adults plus a track for the younger ones.
If you are in a group of 8 or over you can unleash the racer in you as you compete for first place on the podium. For groups there is an optional BBQ available after the race.
The track opens daily and has a bar cafeteria so if just want to watch while the rest of the family or group get their adrenaline rush, you can enjoy a coffee or beer from the side lines. Free transport to and from Karting Finestrat is included in all bookings from Benidorm,Albir, Altea and Villajoyosa.
A 10€ deposit per person is paid here for the booking. Once you have completed your Karting Finestrat reservation you will receive a ticket, which is to be printed out and presented at the track. The 10€ reservation fee is then deducted from the amount you have to pay for the kart and time period selected. Prices depend on the kart you choose, there are twin karts, 220cc, 270cc and the 390cc.
Book now!
Special offers .
| | | | |
| --- | --- | --- | --- |
| Kart | 10 minutes | 20 minutes | 30 minutes |
| Biplaza |  40€ |  70€ | 80€ |
| Honda 200 40 KM/H |  30€ |  55€ | 60€ |
| Especial 270 80KM/H |  35€ | 60€ | 70€ |
| Honda 420  |  45€ | 80€ | 90€ |
Once you have completed your purchase we will contact you to confirm the pick up time.
REQUIREMENTS. Children from 4-5 must be able to reach the pedals and have a special track. Children's karts 15€ for 8 minutes.
Children from 7 years of age must be over 1,45m.
The 10€ reservation is deducted from the price when you present your ticket at the track.
Please select a pick up point and if you require morning or afternoon for the transport.
Tickets must be purchased a minimum of 1 day in advance
IMPORTANT: Print out your entrance ticket from the screen or from the e-mail which will be sent to your e-mail account.  You need to present this at the Karting Finestrat Track to deduct the 10€ from the amount you have to pay.
Click on the image to enlarge.