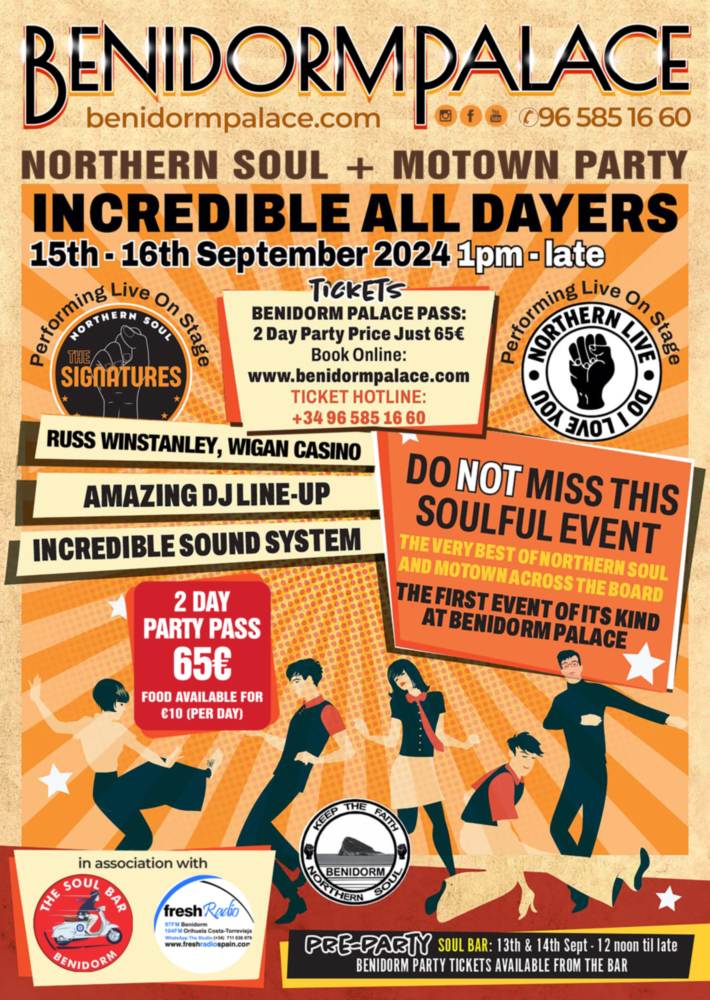 Don't miss this special 2 day event live at the Benidorm Palace.
With Russ Winstanley, best known for promoting Northern Soul at the Wigan Casino, and live DJs.  
Tickets are on sale now priced at 65€ for the 2 day event. 
To purchase your tickets click on the image for direct booking.