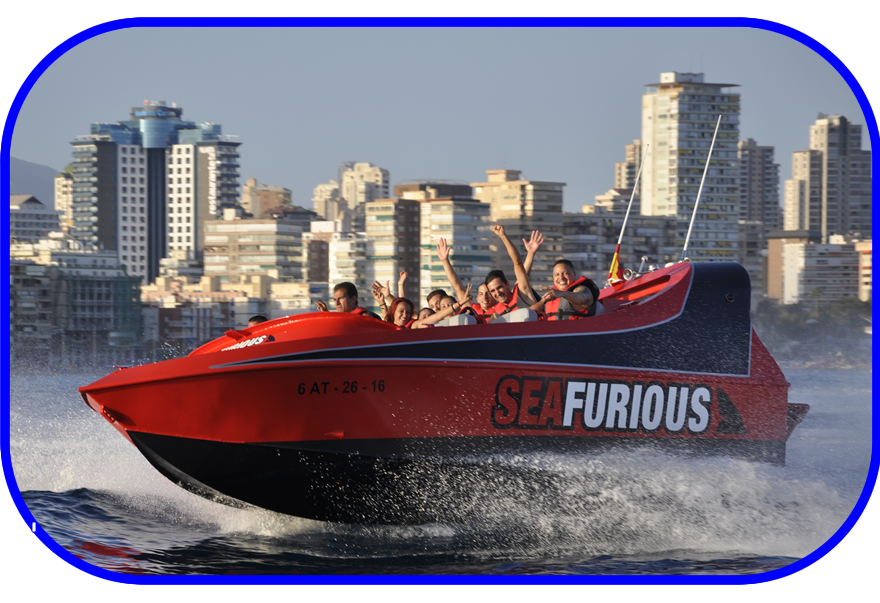 Hold on tight for the ride of your life!!
Action from start to finish!
This 25-minute, extreme jet boating adventure, speeds over the water, with high-speed manoeuvres, spins, fishtails, and power stops. 
Experience the turbocharged blast and prepare to get soaked as you zoom along the coast, for the most exciting 25 minutes of your holiday!
The jet boat has a capacity for 12 people on every exciting adrenaline-pumping ride.
 Book your thrill here!
Address:- Av. del Puerto, 03710 Calp, Alicante
Children: from 8 to 10 years.
Amplía las imágenes haciendo click sobre ellas.