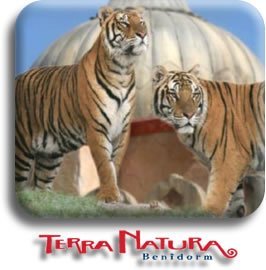 5€ discount for adults, children &Seniors when you purchase from the web. 
There are also combined entrance tickets for Aqua Natura & Terra Natura with a 5€ discount per person which gives access to each park on different days and the ALL INCLUSIVE ticket  which includes both parks on the same day + menu and drink and Family Packs.

Every Friday there is a special offer with FREE transport  Children under 4 pay  for the transport with free entrance to the park.