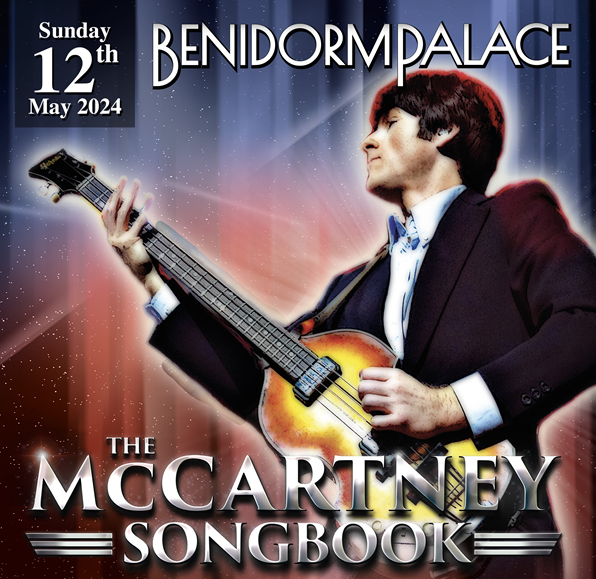 The McCartney Songbook recreates masterpieces from over 60 years of British musical history, with some of the greatest songs ever written from The Beatles, through to Wings and Sir Paul's solo career.

Peter John Jackson and his band, recreate hit after hit. This talented young man played McCartney in "Let it Be" the musical and taught himself to play the guitar left handed just like Macca.
Immerse yourself in the legendary music from a bygone, golden era, live at the Benidorm Palace on Sunday the 12th of May 2024 .  Tickets are on sale now, just click on the poster to make your direct booking.