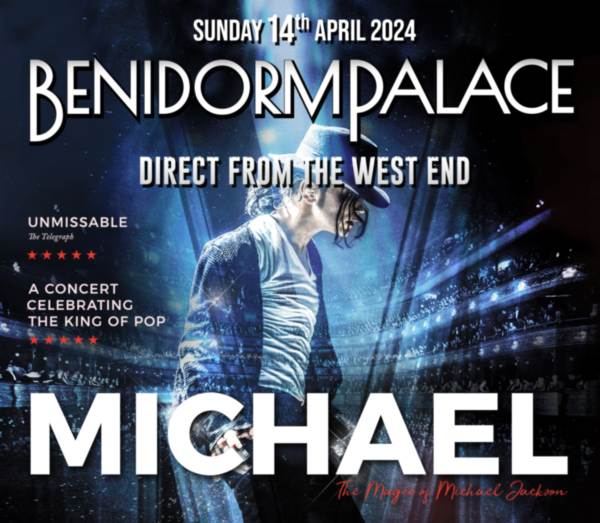 James Baker Productions present Michael ®  Starring Ben live at the Benidorm Palace on Sunday 14th of April 2024.
No one can ever live up to Michael Jackson, one of the greatest entertainers of all time, but this magical tribute show starring Ben Bowman, accompanied by a live band, and Jackson's iconic moves, creates a celebratory evening with  Jackson's musical legacy.
Covering Michael's historic solo career, plus hits from the Jackson 5, the show commemorates the man and the music, as well as the magic and the legend, that was Michael Jackson.
Tickets are on sale now.  Click on the image to make your direct reservation.