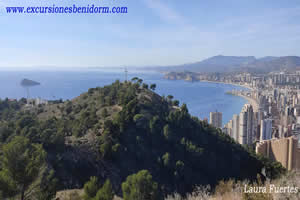 This morning, the Benidorm Excursions team took the route up to the Benidorm Cross on the top of the Sierra Helada.
The fantastic weather, crisp but sunny, accompanied us all the way to the apex with the sun shimming on the sea and the spectacular views of our city and the iconic Benidorm Island laid out before us.
The route to the cross is a 1 – 2-hour route which you can enjoy with or without a guide.
Select a hiking route from the many routes available on our website.
Click on the images to enlarge.