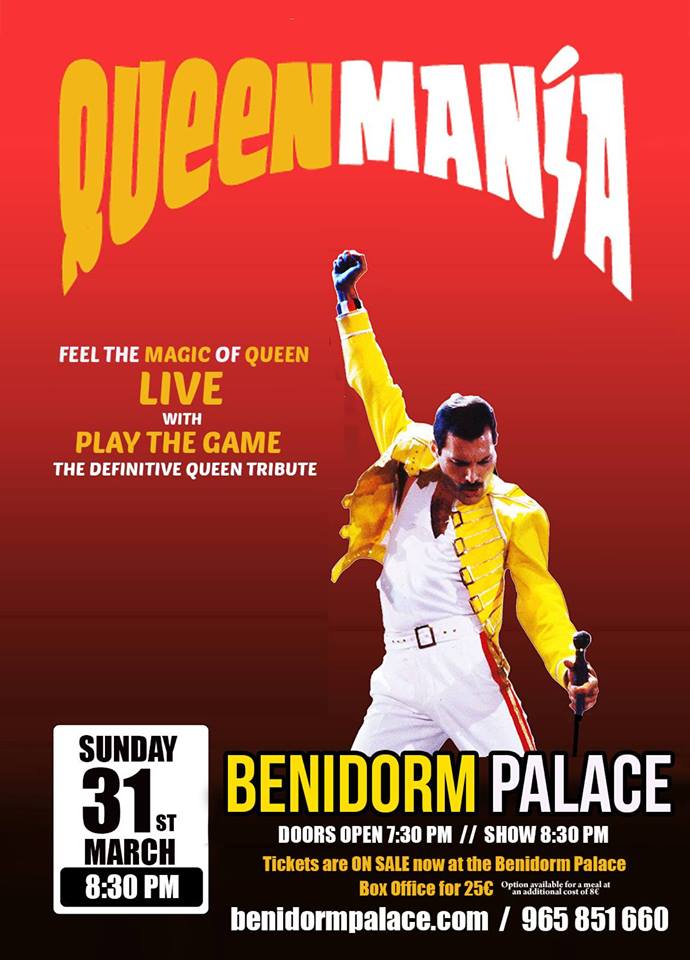 The definitive Queen tribute live in Benidorm at the Benidorm Palace.
 Queen, undoubtably one of the most famous bands ever.  Their music lives on and this tribute show Play the Game from Queenmania will have you rockin'.
Feel the magic of Queen with Play the Game live at the Benidorm Palace on Sunday 31st March 2019 at 20:30.  
Compra tus entradas aqui ahora.