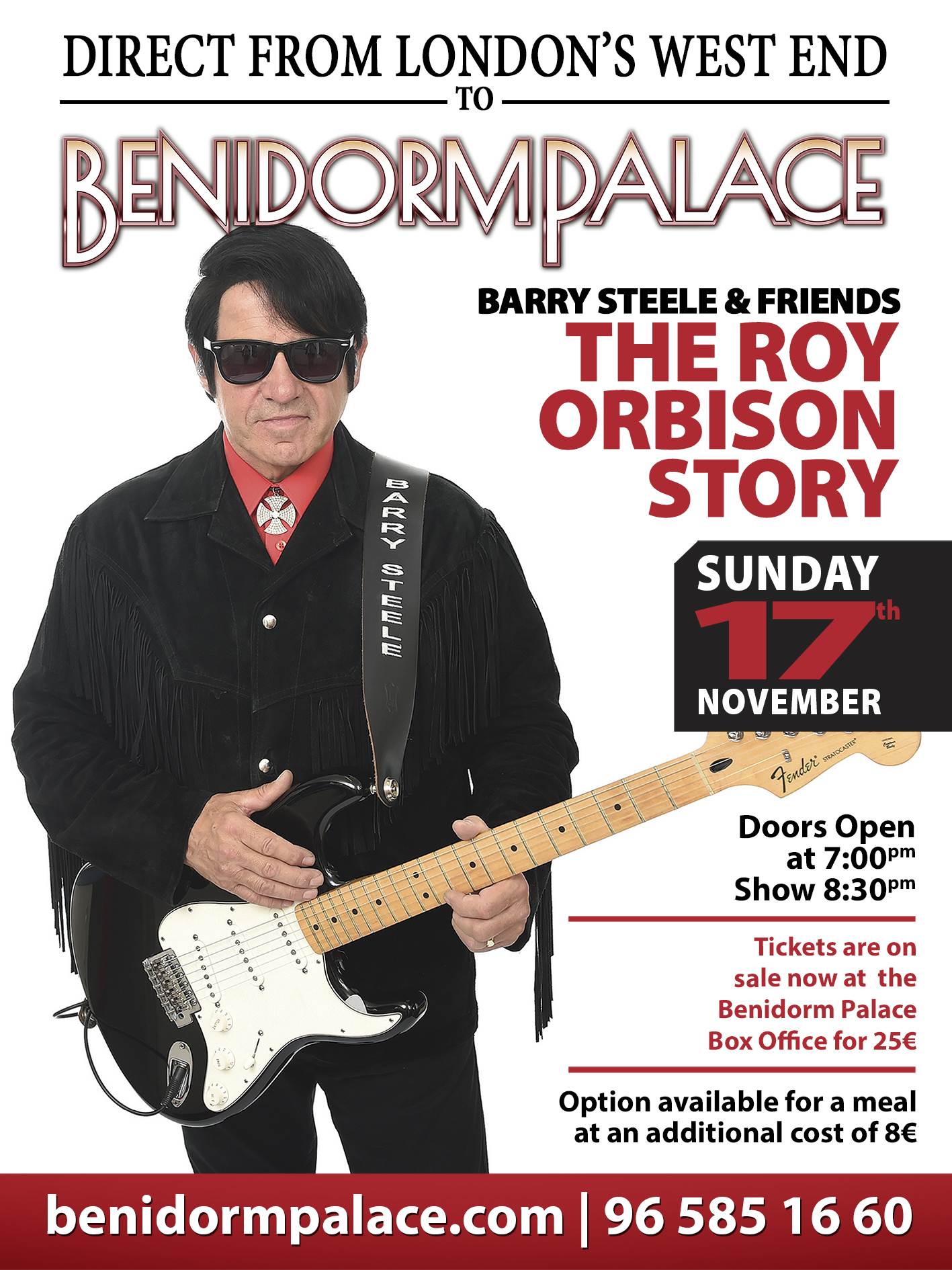 The Roy Orbison Story comes to Benidorm, direct from the West End of London.  Barry Steele has received rave reviews for his role portraying the legendary Orbison and for his similar vocal talent.
Join Barry Steele and friends for this musical extravaganza covering Orbison hits for the 60's up to the 80's plus other chart hits of the era.  If you love Orbison's music: "Pretty Woman". "Only the Lonely". "Crying", "You've got it",  then this is a musical you must see.
The Roy Orbison Story live at the Benidorm Palace on Sunday 17th of November at 20:30.  Tickets are on sale here now for 25€ for just the show or 33€ for the show and a fish or chicken and chips meal.  Book your tickets here now.