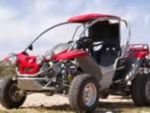 Have you ever driven a quad?  Why not give it a try.
Fun and Quads is a Company dedicated to active tourism and they specialise in adventure sports such as jet skis, quads, boating and kayaking.
Why not try a quad route with your friends, partner or family?  Perfect for novices, various routes to choose from.
Shop in Denia     
C/Consolát del Mar, 8           
Telephone: +00 34  965 787 228                     
Mobile: +00 34 639 542 365               
www.funquads.com                 
This email address is being protected from spambots. You need JavaScript enabled to view it.