Jet Ski excursions in Benidorm departing from the Rincon de Loix from 10:00 hours  in the morning until 20:00 hours.    Four routes to choose from all accompanied by a guide.

Route 1 – Benidorm Island.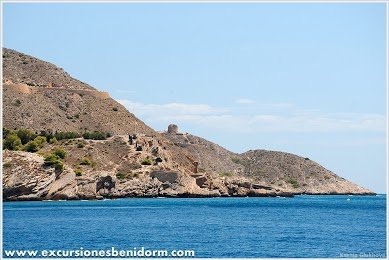 Departing from the Rincon de Loix with great views along the route and when you arrive at the Island, time to bathe in the surrounding waters before heading back along the coast line to view Benidorm's beautiful beaches.
30 minute Tour.


Route 2 – The Sierra Helada Nature Park.
Departing from the Rincon de Loix, turning east towards the Sierra Helada Nature Park admire the sheer cliffs, fossilized dunes, coves, waterfalls and .islands offering sanctuary for local birds.  A stop to snorkel before arriving at the light house in the bay of Altea from where you will travel inland towards the coast and admire the views and the nature park.
1 hour tour.

Route 3-  Excursion to Moraira.
On this tour you will pass two of the Costa Blanca's  Nature Parks, the Sierra Helada and the Rock or Peñon de Ifach.   After passing the  Sierra Helada you travel past the beach in Albir and  the village of Altea and will see various coves only accessible from the beautiful turquoise sea.  On the way back you can see the fish farms producing fish in the area which attract dolphins to the area.
2 hour tour.

Route 4 The Caves of the Marina Alta.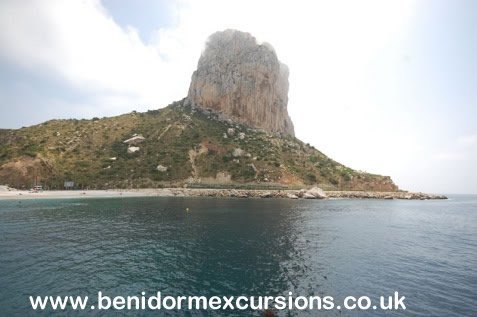 Passing three of the Costa Blanca's Nature Parks, cliffs, islands, passages and coves until you reach a cave where the last monk seals lived on the Spanish mainland. 
Cross the Strait of Discoverer Island to a cave in the Cape la Nao with an impressive entrance. Once there, time to swim inside and discover its secrets. Following the coast line, passing the cape of the Marina Alta & Baja to an area where there are more dolphin sightings in the whole of Valencia.
3 hour Tour.  Departing first thing in the morning.

Open every day.  Telephone + 00 34 663 811 040
This email address is being protected from spambots. You need JavaScript enabled to view it.