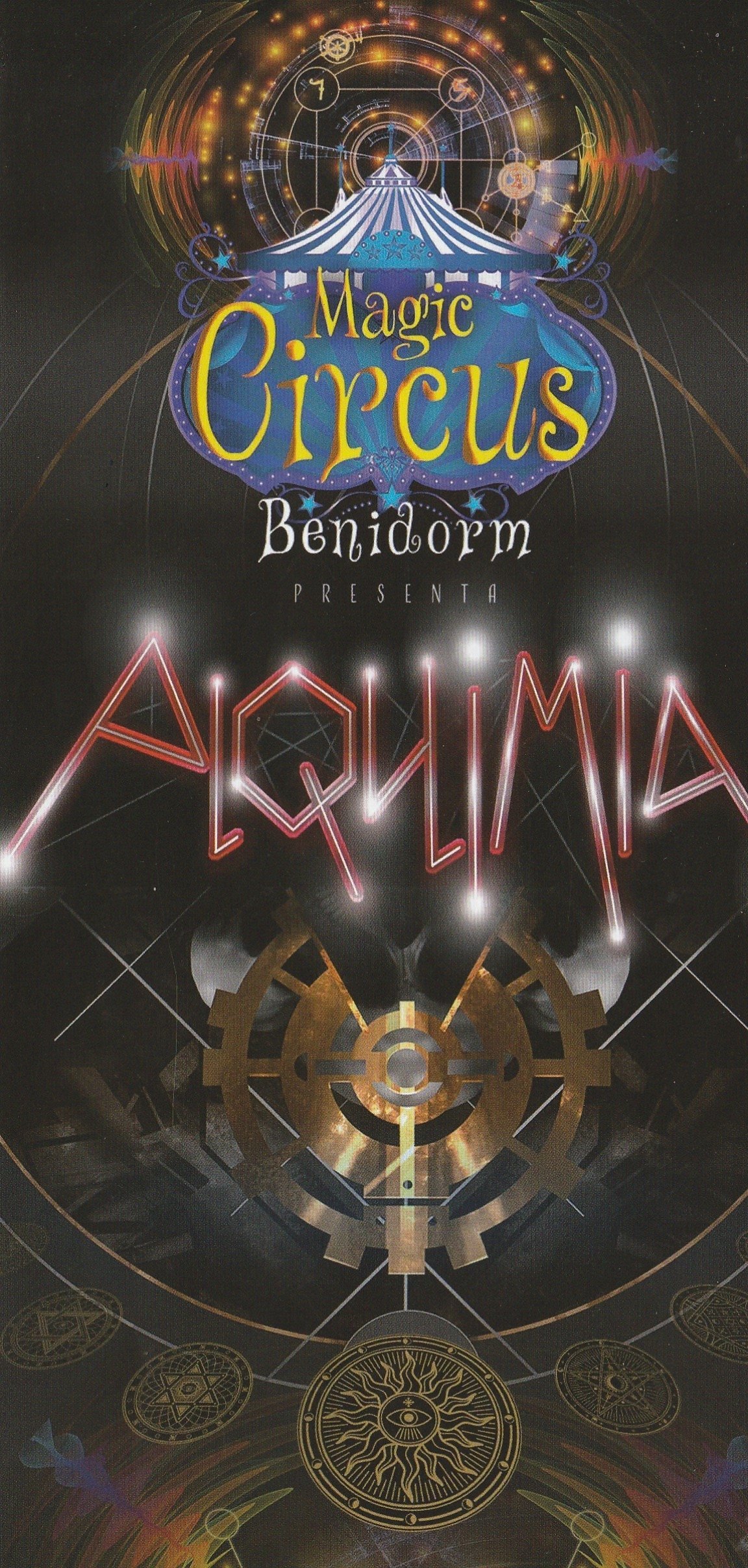 Ticket sales for the Benidorm Circus. Alchemy the new show for 2019

The Benidorm Magic Circus Big Top is installed in the large parking area belonging to the famous Benidorm Palace.
It is installed on flat ground with all the necessary commodities for you to spend a splendid afternoon with your family in a perfectly safe environment.
The Big Top has a hall, bar, air conditioning, toilets and every detail that you may need for a fun filled afternoon.

The traditional circus of old has been replaced with a new circus. The animals have gone and new ideas have been incorporated. Styles brought to us by the famous Cirque de Soleil or the brilliant performers from the Orient.
Audiences are amazed by the creativity and modern delights performed every Saturday.
Balancing acts, acrobats, jugglers, magicians or clowns will delight young and old of all cultures and nationalities.

All our artists come from the best circus attractions around the world.  Open every Saturday  duration of the show 2 hours. 
Benidorm Circus.
Address:-  Located in the car park of the Benidorm Palace.  Avenida Severo Ochoa 13, 03503, Benidorm, Alicante, Spain.   GPS 38º 32' 39" N / 0º 6' 7" 0

Children: 3- 10 years.
Tickets must be purchased a minimum of 1 day in advance.
IMPORTANT:- Please ensure that you print your ticket from the screen or from the email which will be sent to your e-mail address.  You need to present this at the Benidorm Circus.
Click to enlarge